Here are some ideas to help inspire you to get dressed up for Halloween this year! I love fancy dress costumes and enjoy any excuse to get silly and have a laugh with the family. 
Halloween costumes from George at Asda
Asda has a great range of costumes for adults as well as children. Some of my favourites include; Harry Potter and Hermione Granger, day of the dead skeleton, light up witch and for adults, I love the Professor McGonagall costume. 
Hermione and Harry both come complete with outfit, wand, scarf and wig which is great value for £15 each. They are available in ages 5-12 years.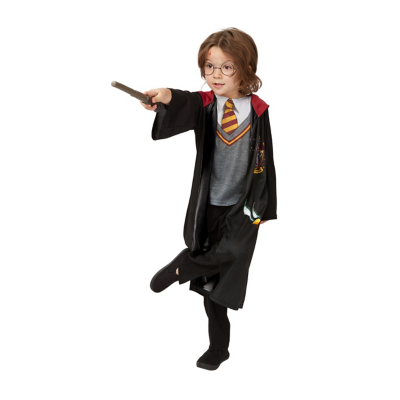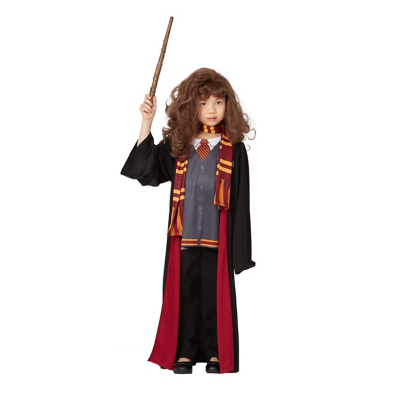 The light-up witch costume comes in ages 3-10 years and costs £10. It includes detachable wings as well. The day of the dead skeleton comes in sizes 3-12 years. It comes as a three-piece set which includes trousers, top and hat and costs £10.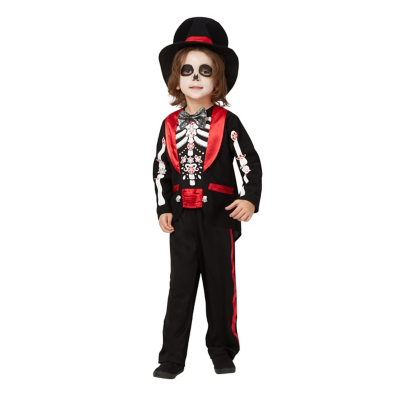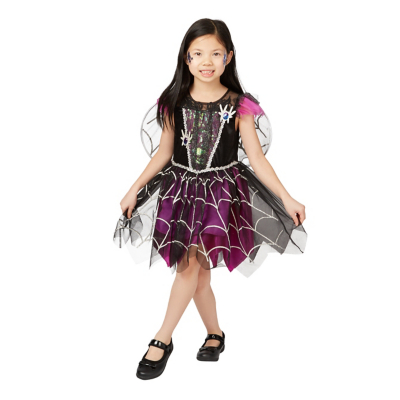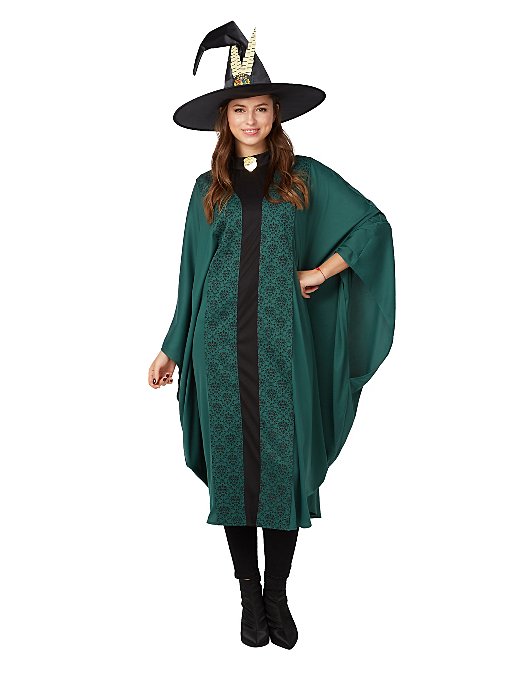 Another one for the Harry Potter fans out there but this time for us adults! I love this Professor McGonagall cloak and hat priced at £22. The only thing that I do not like is the 'one size' label, as clearly one size does not fit all, especially for us larger ladies!
Fancy dress at The Range this Halloween
The range has a brilliant creepy clown costume for young boys who are feeling brave! It costs £8.99 and is available in sizes of 4-8 years. 
I also really like this skeleton bride costume from the Range as well. It is £9.99 and comes in size 4-8 years. It contains a veil along with the dress and is perfect for girls who want to keep some girly fun with their Halloween outfit.
The Range also has a great value ghost costume for men. A dark ghost costume priced at just £8.99. Another of the 'one size fits all' labels so you will need to try on if you're unsure of sizing. 
Halloween at Wilko
Wilko also has a good selection of Halloween costumes. I particularly like the zombie cheerleader costume which is priced at just £9 and is available in sizes 8-22. Finally, something that would fit me! 
You can also twin with your child if you like as they do the same costume in ages 5-12 years, priced at £8.
I also like this blood-spattered nurse costume priced at just £6 and again available in sizes up to 22. I am very impressed.
Halloween inspiration from Sainsbury's.
I love this werewolf costume from Sainsbury's. It comes in sizes 3-12 years and starts at £13. It is really fun and unusual too. 
I also really like this girls Halloween black mermaid costume which is also in sizes 3-12 years and from £13 from Sainsbury's.
Babies do not have to be left out either! Sainsbury's have this super cute top for babies aged 1 month to 24 months and is priced from just £3! 
Pets at Halloween!
I couldn't forget to include a few ideas for your dogs if you have any as I love dressing ours up! 
The Range has a really cute spider costume for dogs which is priced at £6.99.
If you have a larger budget, I love this Frankenpup costume I found at Fancy Dogs. It is brilliant! 
What do you think? Are you dressing up this year? What are your kids dressing up as? Do you have pets which you dress up too? I would love to hear about it! 
Please note that there are some affiliate links in this blog post. Clicking on them costs you nothing but can help me keep this blog going.
All prices and links were correct at the time of posting.