Here are some ideas to help inspire you to get dressed up for Halloween this year! I love fancy dress costumes and enjoy any excuse to get silly and have a laugh with the family. This post has been updated for 2021. Please note that the post contains some affiliate links. To learn more about what this means, please click here.
Halloween costumes for kids
This has been much harder than previous years. I thought that as last year was written off due to COVID, this year would be extra packed full of great Halloween costumes. This is my picks of the very few choices available this year.
Asda also has this creepy clown costume that I thought looks good fun. It is available in sizes from 3 – 14 years and is priced at £11 – £13 depending on size. 
For Harry Potter fans, H&M has this great Hermione costume. It is available in sizes from 4-12 years and is priced at £9.99.
H&M also has this super fun dinosaur skeleton costume that I love! I always like something that is a bit different from what is expected. It appears to only come in one size that fits 3-6 year-olds and it is priced at £19.99.
Halloween themed clothing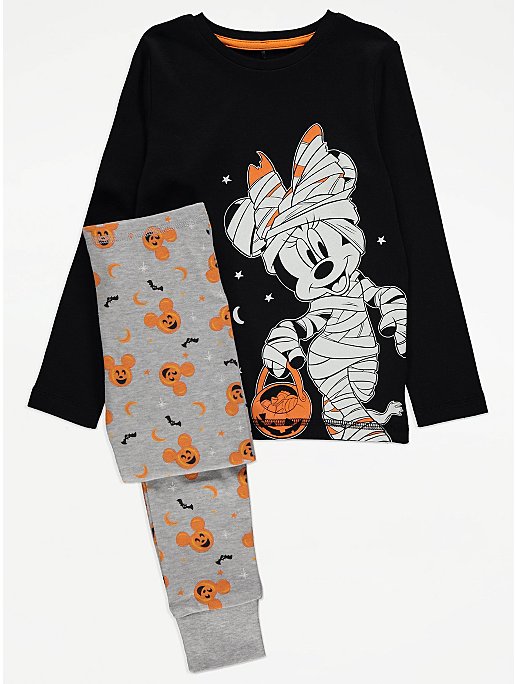 These Micky mouse Halloween pyjamas are super cool. They glow in the dark! They are from Asda in sizes from 1 – 10 years and they are priced at £9.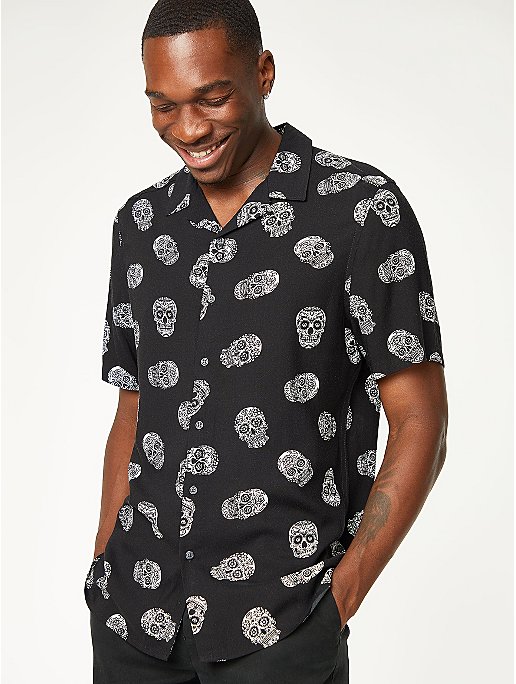 I really like this shirt from the men's section in Asda. It is available in sizes S – XXXL and priced at £10.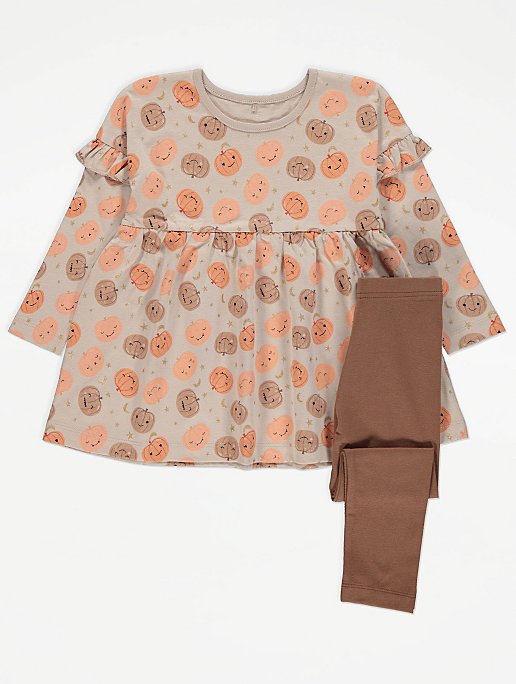 Another great find in Asda is this little pumpkin outfit that is full of Autumn vibes. It is priced at £7-9 depending on size. It comes in sizes from 1 – 7 years. 
Finally, we have these pajamas that I like so much I added to my birthday wish list! They are available in sizes from 4 to 22 and are priced at £12.50. 
Pets at Halloween!
I couldn't forget to include a few ideas for your dogs if you have any as I love dressing ours up! 
These Pumpkin pet jumpers from The Range are very cute. They come in a few different sizes and prices start from £3.99
It was slim pickings this year but here are my awards.
First of all, best value – Asda
Best for plus size – No one retailer deserves this award this year!
Best for dogs – Amazon
Finally, best for themed clothing – Asda
So, what do you think? Do you have any favourites from this guide? Are you dressing up this year? Let me know your thoughts.
All prices and links were correct at the time of posting.